How do you feel about 40,000 square feet full of laser cutters, acetylene torches, screen presses, and sewing machines? Or community-based STEAM programming for kids? Or lightsabers?
If these sound great, you should register for the LITA "Makerspaces: Inspiration and Action" tour at Midwinter! We'll whisk you off to Somerville for tours, nuts and bolts information on running makerspace programs for kids and adults, Q&A, and hands-on activities at two great makerspaces.
Artisan's Asylum is one of the country's premier makerspaces. In addition to the laser cutters, sewing machines, and numerous other tools, they rent workspaces to artists, offer a diverse and extensive set of public classes, and are familiar with the growing importance of makerspaces to librarians.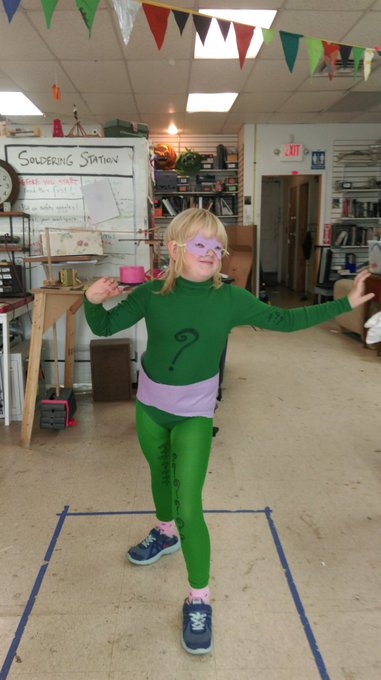 Parts & Crafts is a neighborhood gem: a makerspace for kids that runs camp, afterschool, weekend, and homeschooling programs. With a knowledgeable staff, a great collection of STEAM supplies, and a philosophy of supporting self-directed creativity and learning, they do work that's instantly applicable to libraries everywhere. We'll tour their spaces, learn the nuts and bolts of maker programming for kids and adults, and maybe even build some lightsabers.
Parts & Crafts is also home to the Somerville Tool Library (as seen on BoingBoing). Want to circulate bike tools or belt sanders, hedge trimmers or hand trucks? They'll be on hand to tell you how they do it.
I'll be there; I hope you will be, too! https://www.eventbrite.com/e/makerspaces-inspiration-and-action-registration-19968887480″Register today.