The world of wearable technology (WT) is fascinating, but a little overwhelming. Last month I attended the Digital Humanities Summer Institute where I completed a week-long course entitled "Palpability and Wearable Computing." We engaged in movement exercises, experimented with sensors, learned about haptics, and critiqued consumer wearables including the Fitbit, Spire, Leaf, and Athos. I expected to walk away with some light-up sneakers, but instead I left with lots of questions, inspiration, and resources.
What follows is a list of books, videos, and project tutorials that I've found most helpful in my exploration of wearable technology.
Textile Messages | Edited by Leah Buechley, Kylie Peppler, Michael Eisenberg, and Yasmin Kafai
Textile Messages is a great primer; it includes a little bit of history, lots of project ideas, and ample discussion of working with WT in the classroom. This is the most practical resource I've encountered for librarians of all types.

Textile Messages: Dispatches from the World of E-Textiles and Education
Garments of Paradise | Susan Elizabeth Ryan
The history of WT goes back longer than you'd think. 

Chapter 1 from Garments of Paradise will take you all the way from the pocket watch to the electric dress to Barbarella.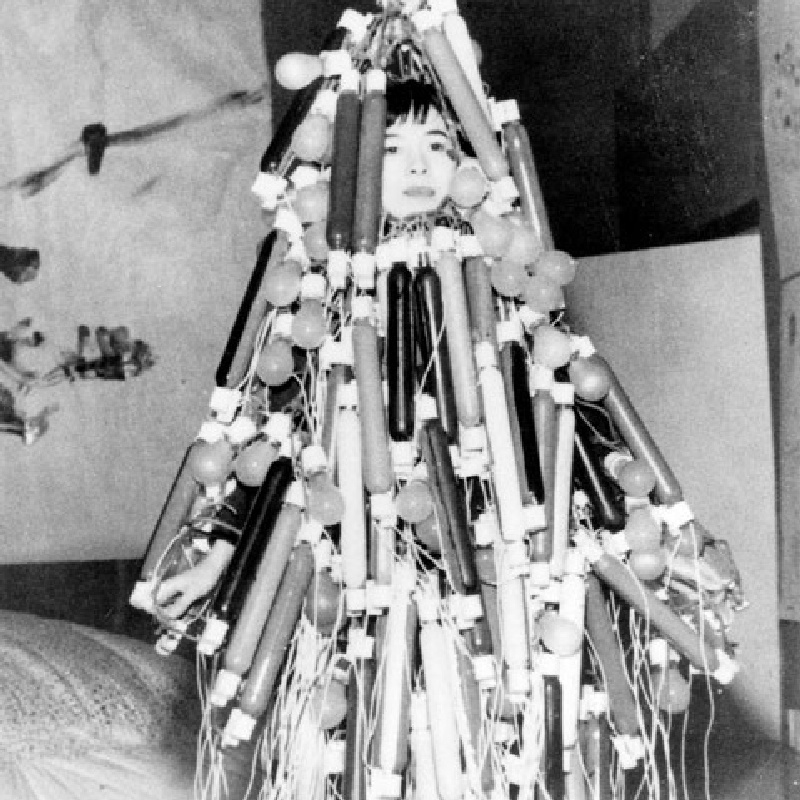 If you want to make your own wearables, then you'll need a basic understanding of electronics. MAKE magazine has a fantastic video series that will introduce you to Ohm's Law, oscilloscopes, and a whole slew of teeny tiny components.
If you're interested in consumer wearables, Wired will keep you up to date on all the latest gadgetry. Recent reviews include a temporary tattoo that measures UV exposure and Will.i.am's smart watch.

My UV Patch from L'Oreal is currently in development
Project Tutorials
One easy and inexpensive way to get started with WT is to create your own sensors. In class we created a stroke sensor made of felt and conductive thread. If you're working with a limited budget, Textile Messages has an entire chapter devoted to DIY sensors.  
Adafruit is a treasure trove of project tutorials. Most of them are pretty advanced, but it's interesting to see how far you can go with DIY projects even if you're not ready to take them on yourself.
Sparkfun is a better option if you're interested in projects for beginners.
What WT resources have you encountered?