"How Many Clicks Does it Take?"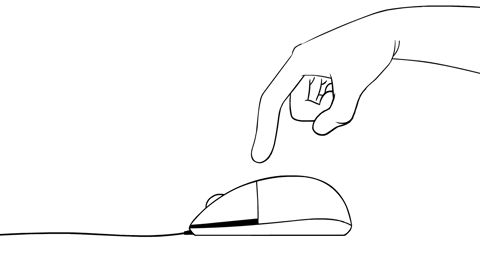 Update: I've updated this article on 9/12/2018 to include additional resources brought to my attention. I have also added that this post is licensed under CC-BY so please feel free to share, reuse & build this information (ideally with attribution).
One of the pillars of libraries is facilitating access to the large corpus of existing knowledge. Typically this requires accessing gated information through a publisher or other service provider. Each institution can manage access to subscriptions in a way that works best for their communities – usually either by IP authentication or login credentials. This can be cumbersome for affiliates when not working onsite as there are often additional barriers to subscription access. Often this can require using Remote Desktop or a VPN to connect to a network before access is recognized. For the institution where I work this involves 10 – 15 clicks with two verification steps (one login and one requiring verification clicks on a mobile phone). This is how each off site journal access begins. I can't help but think in these moments that open access is just technically easier. Often it is one or two clicks – no additional verification needed. It eliminates the need to know whether or not your institution hosts a specific subscription. You know you have access and you have access now. However, the discovery process for open access articles isn't necessarily the same as subscription searching. Especially if you do not have access to specific subscription databases.
This guide is meant to help individuals, of any background, search more easily for open access articles.
Discovery of Open Manuscripts
Open access can come in a rainbow of colors – gold, green, platinum – and determining what this means can often be confusing. The good news is that generally, this means there are open copies of articles available – whether they are a pre-print or an author's accepted manuscript. You just need to know how to dig these copies up. Below are several ways to find an article freed from its paywall:
Unpaywall
Everyone who searches for research articles should have the Unpaywall Chrome or Firefox extension installed. Whenever you land on an article on a journal's website, Unpaywall will automatically crawl the web for an openly available copy. It is important to note that Unpaywall is serious about ensuring that the openly available copies are open under legal terms, available per publisher policies. The team behind Unpaywall has recently launched a new project called "Get the Research". This research tool is geared towards – everyone – especially those who might not have specialist knowledge on searching for research. This is very good news for individuals that are patients, policy decision makers, citizen scientists, and non-affiliated educators.
Open Access Button
Since it's launch in 2013 the OA button has leveraged data sources such as Unpaywall, CORE, OpenAire and more, to aid readers in obtaining an openly available article with the click of a button. Emailing authors can provide mixed results (email bounced backs, no or slow responses, question of intentions, etc) and some journals paywall author contact information. OA Button facilitates this article request process, and supports authors in widely sharing their article. Another positive of the OA Button is that it's open, community-owned infrastructure.
R4R
The artificial intelligence developer Iris.ai has recently announced a new initiative aimed at connecting authors to their readers called R4R – Research For Researchers. With a click of a button researchers will be able to request authors email them a copy of their paywalled article. This will help address any gaps in access when an available copy cannot be found because the author did not make one available or was not able to due to copyright concerns. As with the OA Button, this is a great opportunity for authors to think more robustly about knowledge dissemination and access. Posting an open manuscripts in compliance to publisher policies is an often under practiced. Leveraging technology to simplify sharing will ensure that the corpus of open access articles continues to grow.
"Hidden" Links to Open Copies
One of my favorite aspects of being a research-oriented librarian is often I feel like a detective. It has become a unique skill to be able to find openly available copies of articles that others might not discover – saving people time and money. Here are a few things that I've learned while developing this skill:
Google Scholar– there are two key ways to discover open articles through a Google Scholar search. Here I searched for "malaria". Google Scholar shows that an open copy is hosted by Duke – clicking on "[PDF] duke.edu" will take you directly to the PDF of the article. Whereas if you click on the title of the article it will take you to the journal's website and you will find the article paywalled.
The other way to discover an open article is by clicking on the "All 22 versions" link as highlighted below. This will take you to a list of versions hosted on various websites. Then you can follow the above step to find any openly hosted version of the article.
Publisher hosted – I'm beginning to see publishers linking to openly hosted versions of articles. The key to finding this option requires taking a longer look at the access options, often looking past subscription/login information. For example I have seen Science Direct linking to a "View Open Manuscript" option as seen below.
Pre-Print Servers & Repositories
Since arXiv's inception in 1991 the idea of preprints have been growing in popularity and practice. In the past couple of years the Open Science Framework has facilitated the growing number of discipline specific preprint servers. Not only have preprint servers hosted articles prior to publication, but they have become a repository resource for authors sharing post publication open manuscripts. To learn more about preprints read "Are preprints the future of biology? A survival guide for scientists". I have found the LIS Scholarship Archive as a great resource for accessing open articles covering topics relevant to my discipline.
Search Open Access Databases
To truly know that you will have access to articles in a search result the easiest way is to search in open access databases. These databases focus on curating articles that are not paywalled upon publication. Several databases that I find useful:
Dimensions – use the openly available database to locate over 19 million open access articles

Be sure to use the "Open Access" filter to find only open access articles
Paperity – Multidisciplinary aggregator of open access articles and journals; has an RSS feed for following search results; also supports a mobile app
Keeping Current with Open Access Initiatives – The Open Access Tracking Project

Just as important as understanding access to research, is gaining easy access to current news on open initiatives. Thanks to Peter Suber, the Open Access Tracking Project "publishes a comprehensive primary feed of new OA developments, and hundreds of smaller secondary feeds on subtopics or subsets". As of September the project has transitioned into being completely volunteer-led. This provides a unique opportunity for people to stay updated while helping the community do the same. I recently began tagging open-related articles – a practice I typically do for personal knowledge gain. This is a fantastic way for people to gain tagging/taxonomy/metadata skills, as well. And it's built on open source software designed for tagging projects.
This is based off my own experience and does not reflect as an endorsement from my place of employment. I welcome an open conversation on how you or your institution tackles the access issue.
How does your institution facilitate access to information? What tools do you use to discover open access articles? Comment below!